Welcome to the 2024 Holiday Season!
December 01, 2023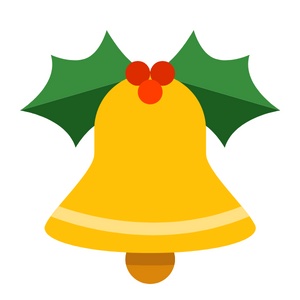 Wishing the Happiest of Holidays to Family and Friends This Holiday Season!
The happiest time of the year can also be one of the most stressful times of year. Darker days and pending deadlines easily increase daily anxiety causing our bodies to feel haggard. While you are out making everyone's day cheery and bright, it is important to remember to keep yourself well rested and hydrated.
Some of the best ways to help mitigate holiday stress include the following
Planning Ahead

Staying well hydrated

Keeping sweets to a minimum (difficult!)

Maintaining quiet mornings

Keeping strict bedtimes

Planned and organized spending

Take personal time
Dehydration Symptoms
Elevated Thirst

Dark Urine

Dizziness

Fatigue

Dry Skin
Personal Hydration Tips
Keep a water bottle handy (flavor with lemons!).

Drink warm water and honey while waking up in the morning.

Incorporate water-heavy fruits and veggies into your winter diet (such as apples, grapes, and celery).

Avoid heavily caffeinated drinks that quickly dehydrate you.


We wish you Happy Holidays! Merry Christmas and Happy New Year!

Now, bring on 2024, we are ready!
Additional Article Sources
https://www.mayoclinichealthsystem.org/hometown-health/speaking-of-health/fend-off-holiday-stress-with-these-tips
https://www.verywellmind.com/understanding-and-managing-holiday-stress-3145230
https://www.va.gov/health/newsfeatures/2014/december/seven-ways-to-manage-stress-during-the-holidays.asp
https://www.stress.org/?gclid=Cj0KCQjwt_qgBhDFARIsABcDjOfDGAM-lqG8oOkKT9_-f7H8odfXAFqBZmU3yh0SA37Qa5pNurYF8_0aAo2hEALw_wcB
https://www.korwater.com/blogs/the-well/5-ways-to-stay-hydrated-over-the-holidays
https://wateranywhere.com/blog/tips-to-stay-hydrated-during-the-holidays.html
https://healthsport.com/how-to-remember-to-stay-hydrated-during-the-holidays/